Anti-Corrosion Paint as a Coating
Our multi-coat epoxy paint systems provide advanced corrosion resistance for critical oil and gas components and structures operating in corrosive environments.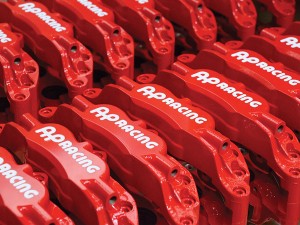 Correct application of anti-corrosion paint is integral, which is why we operate purpose-built paint finishing facilities where our dedicated workforce of skilled and qualified finishers is able to maintain a consistently high finish that adheres to strict internal quality checks as well as the specifications demanded by our customers.
The ability to offer these anti-corrosion paint systems in conjunction with other surface treatments and finishes gives our customers a trusted single resource for all of their finishing needs.
Key Properties

Typical Applications

Corrosion resistance
Abrasion resistance
Wide range of colours available

Offshore platform components
Pipework
Coastal structures
Drill riser sections
Brake calipers