Surface Technology to showcase full range of capabilities at Offshore Europe 2013
Leading global supplier of specialist engineering coatings for the oil and gas industry, Surface Technology, is attending this year's Offshore Europe event at the Aberdeen Exhibition and Conference Centre in Aberdeen, UK, from 3rd-6th September (Stand 2C29).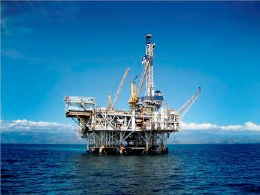 Surface Technology, part of Norman Hay plc, has more than 40 years' experience in the development and application of high performance surface treatments for a wide variety of applications, particularly within the oil and gas sectors in the UK and internationally.
The SPE Offshore Europe conference and exhibition attracts a global audience of more than 30,000 engineers, technical specialists and industry leaders. This year's show follows the theme 'The Next 50 Years', to celebrate the continuing growth of the oil and gas industry and planning for the future.
Andrew Courtney, Group Sales and Marketing Director of Surface Technology, comments: "Offshore Europe is a prestigious event and we are looking forward to showcasing our unique surface enhancement technologies with delegates, especially in line with the theme of future-proofing operations.
"As an approved supplier to many of the leading industry OEM's, we are ideally placed to provide technical advice and consistently high quality solutions. At the event we will be exhibiting our full range of product and application development capabilities, which now include thermal spray coating and selective plating through the acquisition of market leaders, ACI Ltd and SIFCO ASC.
"SIFCO ASC is a world leader in selective plating, with extensive experience repairing equipment and enhancing OEM components within the Oil & Gas industry, including the selective plating of copper onto premium threaded connections and onsite repair of offshore platform components.
"Our technical experts will be on hand throughout the exhibition to offer advice on specific industry issues, such as protection against corrosion, porosity wear and friction, as well as guidance on how to select the best solution for specific applications. Selecting the right surface treatment can have a significant impact on extending equipment life and can improve processes, reduce downtime and, in turn, operating costs, which is crucial when planning for the future."
For further information on Surface Technology, visit www.surfacetechnology.co.uk/ and www.sifcoasc.com. For details and to register for free entry to Offshore Europe, visit www.offshore-europe.co.uk.
For more information please contact Andrew Courtney at Surface Technology on +44 (0) 24 7660 3232 or email andrew.courtney@surfacetechnology.co.uk